Shared template folders allow you to simplify template sharing. Your folder is shared with the users and groups you selected, and these users can see the folder listed under their Shared Folders section. Any templates you add to the new folder are shared automatically and accessible to everyone with access to the folder.
Instructions to Add a Template to Shared Folder
To add your template to a shared folder, you should first check if there is already a shared folder created for your department/unit. If not, you may refer to our guide on how to create a shared folder.
From the Templates page, locate the template you wish to share by searching, filtering, or simply scanning your My Templates list.
Mark the check box for the template to select it. You can select multiple templates to share at once.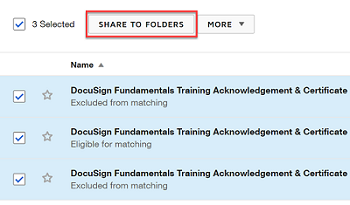 In the Share to Folders dialog, search or scroll to locate the shared folder you want to add your selected templates to. To select multiple folders, hold down the Ctrl key and click the folders. Each folder name you click remains highlighted.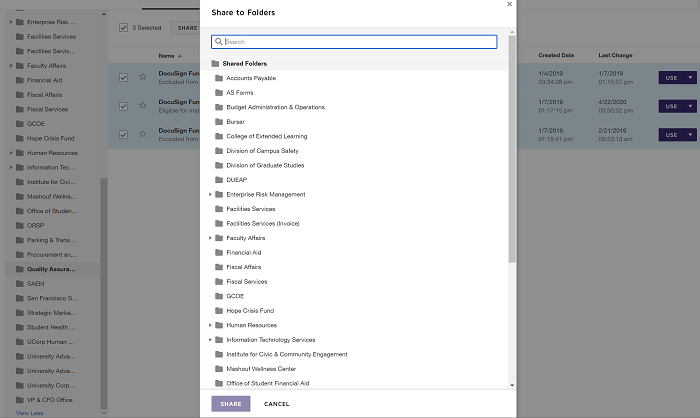 Click SHARE. The templates are added to the selected shared folder and available to all users with access to the folder.