From the Templates page, locate the template you wish to share by searching, filtering, or simply scanning your My Templates list.
Mark the check box for the template to select it. You can select multiple templates to share at once.
Click MORE and select Share with Users.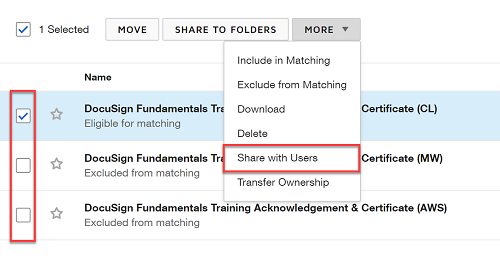 Make your user and group sharing selections - the Search function returns results for the selected tab:

USERS list all users on your account.
GROUPS refer to all groups defined for your account. Groups are listed by name only; group members are not displayed. To easily share your template with everyone in your account, on the GROUPS tab, select Everyone.

Click SHARE to share your template to the selected users and/or groups.